With a small body and a gentle voice, former student Bui Thi Kim Vui (2005 course) from the Faculty of Information Technology presently lives and works in Canada. Late 2018, she came back to LHU as a study abroad adviser for students. On the occasion of her visit, Kim Vui and Mr. Kevin Newsome - Department of International Relations of the Southern Alberta Institute of Technology - SAIT (Canada) exchanged with students at a study abroad orientation program and also awarded 23 scholarships to LHU freshmen.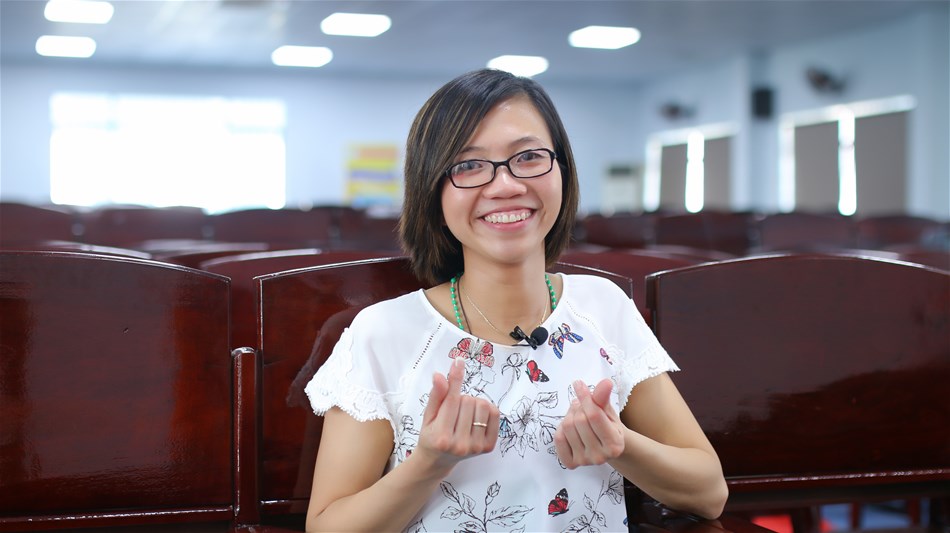 Former student Bui Thi Kim Vui
Her return as a bridge connecting LHU and SAIT is really a pride and honor of the University. At the study abroad orientation program, she enthusiastically shared her experience when studying abroad in Canada. Moreover, she provided her juniors with a clearer view of the study abroad environment, helping them to easily approach study abroad information and scholarships.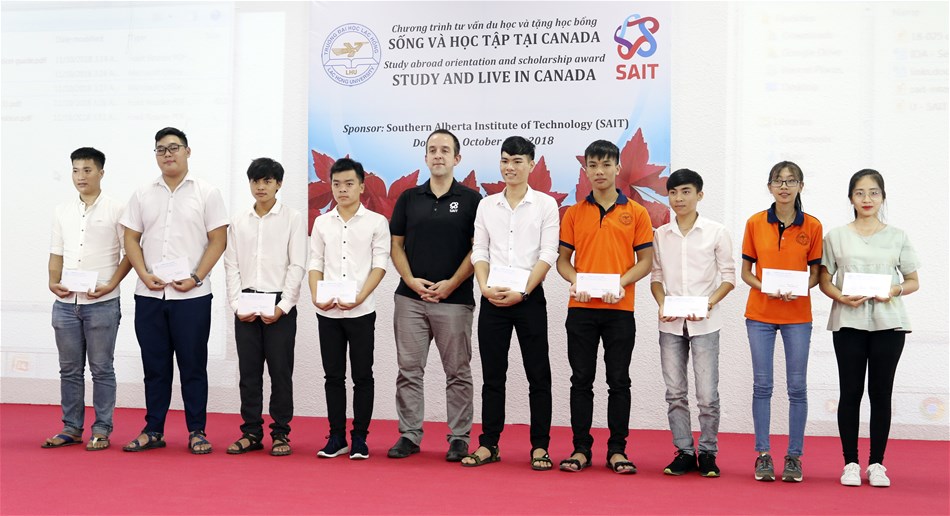 Freshmen received scholarships from the Southern Alberta Institute of Technology (SAIT)
At the program, she expressed her feelings that "We are so proud of LHU since it is well known by both domestic and international students for its outstanding achievements in competitions such as Robocon, Shell Eco-marathon Asia,..."
She also gave students a message "Try your best! I hope you can make the most of learning conditions to gain knowledge. I believe the future students will surely be more successful than the previous ones."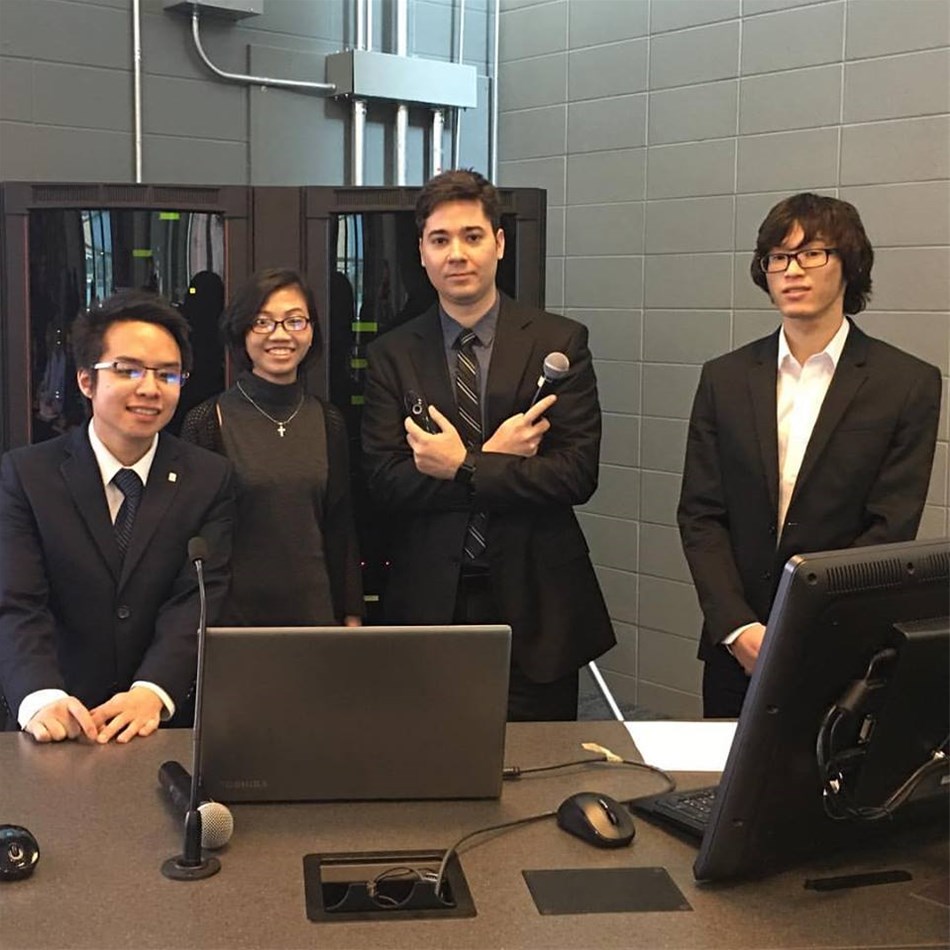 Alumna Bui Thi Kim Vui and her colleagues at SAIT