Faculty of Information Engineering Technology (IET) on November 22 announced the prizes of Professional Profile Design Contest which was launched early October 2. Accordingly, Bui Xuan Canh - second year student wins First prize worth 300,000 VND plus one permanent fully functional Canva account. Nguyen Khac Hoang and Nguyen Minh Thy take Second and Third places, respectively.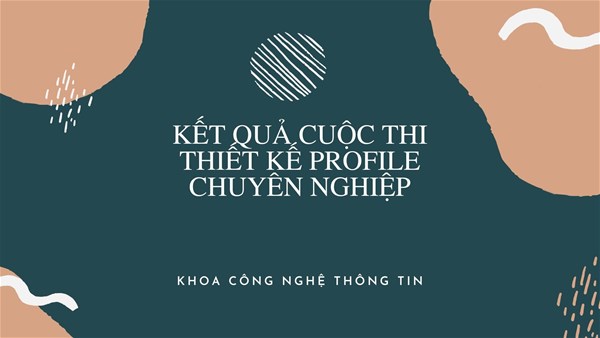 The competition is for students of IET at all levels
This is a personal profile design contest, using the website https://www.canva.com/ with free account. The competition attracted the participation of 20 students at all levels. Contestants' designs were voted on the official fan page of IET https://www.facebook.com/cnttlhu with 50% of the scores and the rest from the Jury of the Faculty.
The Faculty also awarded Consolation prizes to Hua Hoang Tien Dat, Bui Phuong Vy, Nguyen Minh Duc, Truong Viet Hoan, Ho Ngoc Hoang Long and Hoang Manh Hung.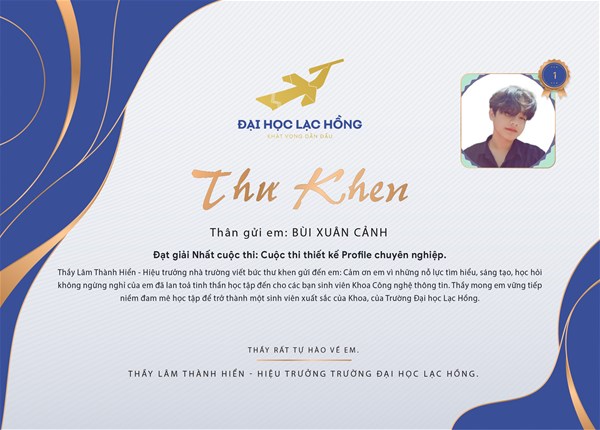 Rector of LHU Lam Thanh Hien sends Letters of commendation to students who won prizes in the competition