The Faculty of Information Technology on December 27 organized an instruction session "How to use Microsoft Planner effectively" for its students. The program was presided by MSc. Van Dinh Vy Phuong - Dean of Faculty of IT, Ms. Thu Trang - staff of Faculty of IT and the special guest - DSc. Le Phuong Truong - Manager of Office of Educational Testing and Quality Assurance. The session was attended by many lecturers and students of the University and Faculty of IT.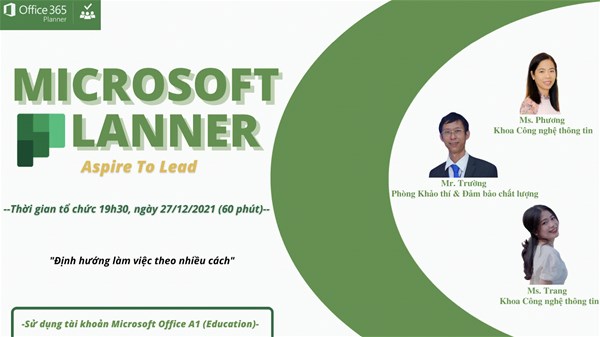 The instruction session focused on Overview of the Microsoft Office 366 ecosystem, Microsoft Planner application, Functions of Microsoft Planner, Pros and cons of Microsoft Planner and Demonstration.
At the program, Mr. Le Phuong Truong reviewed great advantages that MS Planner has supported him and his office. He also shared his practical experience in applying MS Planner into the work of monitoring and planning for quality assurance.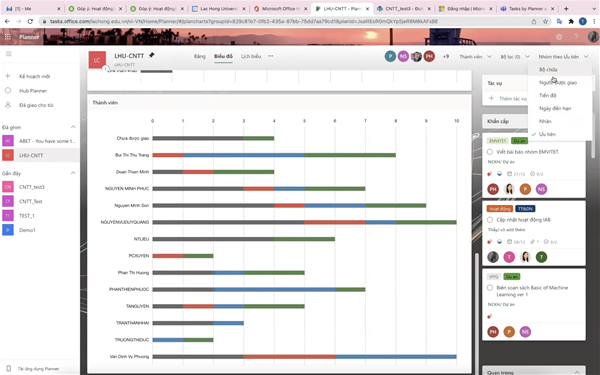 The participants were given specific instructions on how to use Microsoft Planner effectively
During the session, Ms. Phuong provided the participants with detailed information about MS Planner and how to apply MS Planner into planning and monitoring work.
Then Ms. Trang conducted a live demonstration, detailed instructions on how to create a Planner and its functions.
The Faculty of IT hopes that lecturers and students will continue to participate in its coming events.