The project "Transparent application of scholarship funds" by the author group from the Faculty of Information Technology, LHU including Nguyen Minh Son, Phan Thi Huong - Lecturers of the Faculty of IT, Phan Quyet Thang, Nguyen Long Ba and Nguyen Ngoc Thao Nguyen - Students of Faculty of IT has been listed among top 30 of the Nam A Bank Open Banking Innovation contest. The project is mentored by Dr. Nguyen Van Tan - Dean of the Faculty of Administration - International Economics, Head of LHU Startup Training Department, Member of the Southern Startup Support and Advisory Council.
The Nam A Bank Open Banking Innovation contest launched with a total prize value of nearly VND 1 billion takes place from now to September 2022, revolving around technology topics such as (i) Ecosystem development with Nam A Bank Open Banking application; (ii) Developing comprehensive finance, open finance on the model of Open Banking, OneBank of Nam A Bank; (iii) Developing the financial community on Nam A Bank's Open Banking platform; (iv) Applying Digital Marketing model to develop customer ecosystem at Nam A Bank; (v) Applying new technology/digital transformation in operation and supervision at Nam A Bank. The contest completed the Preliminary Round and selected the best 30 teams from universities, colleges, institutes and staff of Nam A Bank nationwide.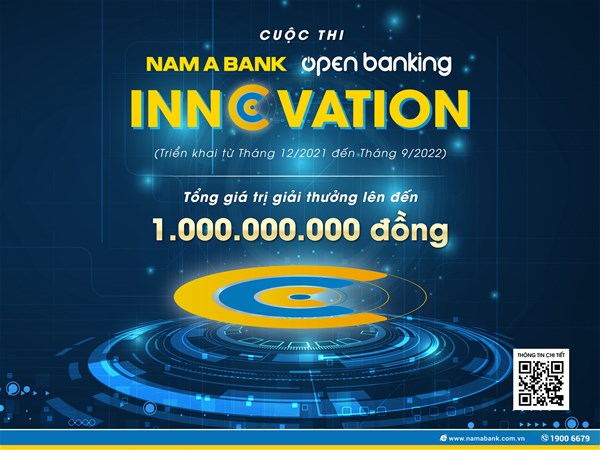 LHU's team has been named among the list of the top 30 projects of the contest with a total prize up to nearly VND 1 billion
The top 30 teams will compete at the Selection Round which takes place from now to April 21, 2022. Here the teams will sketch out their topics in the form of slides and clips with the companionship/ orientation/ guidance from their mentors.